An e-way bill has to be prepared for every consignment where the value of the consignment exceeds Rs.50,000/-. Where multiple consignments of varying values (per consignment) are carried in a single vehicle, the e-way bill needs to be mandatorily generated only for those consignments whose value exceeds Rs.50,000/-. This does not, however, preclude the consignor/consignee/transporter to generate e-way bills even for individual consignments whose value is less than Rs.50000/- per consignment. For multiple consignments being carried in the same vehicle, the transporter to prepare a consolidated e-way bill by indicating the serial number of each e-way bill, on the common prior to the commencement of transport of goods.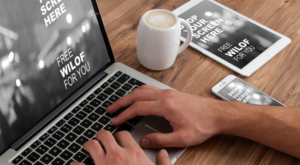 There is always a possibility that multiple vehicles are used for carrying the same consignment to its destination or unforeseen exigencies may require the consignments to be carried in a different conveyance than the original one. For such situations, the rules provide that any transporter transferring goods from one conveyance to another in the course of transit shall, before such transfer and further movement of goods, update the details of the conveyance in the e-way bill on the common portal in FORM GST EWB-01.
The person in charge of a conveyance has to carry the invoice or bill of supply or delivery challan, as the case may be; and a copy of the e-way bill or the e-way bill number, either physically or mapped to a Radio Frequency Identification Device embedded on to the conveyance in such manner as may be notified by the Commissioner. However, where circumstances so warrant, the Commissioner may, by notification, require the person-in-charge of the conveyance to carry the following documents instead of the e-way bill:
(a) Tax invoice or bill of supply or bill of entry; or
(b) A delivery challan, where the goods are transported for reasons other than by way of supply.
It is also be noted that the Commissioner may, by notification, require a class of transporters to obtain a unique Radio Frequency Identification Device and get the said device embedded on to the conveyance and map the e-way bill to the Radio Frequency Identification Device prior to the movement of goods.