If you are planning to go to college, you'll need money to support you on the way. The good news is there are lots of organizations that are ready to help you by offering different grants and scholarships. Grant and scholarships are often referred to as "gift aid" because you don't have to pay the money back. Some of them may cover the cost of your tuition, while others are just one time awards of several hundred dollars. You should apply for as many of them as you qualify for to have better chances of winning a scholarship.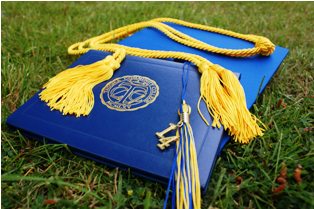 Wondering how you can find scholarships? You can contact a financial aid office at the college you are planning to attend and check the information online or in a public library. Scholarships have different deadlines, but you'd better start doing it before the beginning of the college application process. Keep in mind that every scholarship has different requirements so you should find out if you qualify.
To help you get started with your search, here is a shortlist of scholarships you can apply for today.
Dr. Pepper Tuition Giveaway
The entry for this contest begins in August. You can apply for it if you are a student aged 18-24 and the US citizen. Participants can get up to $100, 000 in tuition. You need to write a 350-word essay and briefly describe how you would like to change the world. Besides, you need to upload a short video in which you tell about your academic and professional goals and explain how your life will change if you win this tuition.
Gold Medal Portfolio Award
High school senior students older (aged 13 or older) can participate in this prestigious program for creative teens. The deadline for the participation may vary by region. There are 16 $10,000 scholarships and 30 $1,000 scholarships. There are 29 categories, including humor, sculpture, photography, poetry, video game design, editorial cartoons, and more. If you want to participate, you have to upload 8 original distinct art or written works that show your authentic personal voice or unique vision as well as technical skill. You will have a chance to win if you create something innovative that breaks from convention.
Courage to Grow Scholarship
This scholarship is awarded every month, and you can participate if you are a junior or senior high school or college student. The only requirement is that your GPA is 2.5 and more. You have to write a 250-word essay explaining why you think you deserve to get this scholarship from this company. Keep in mind that your grammar, punctuation, and spelling are important and will be taken into consideration. The winner will get $500.
Scholarship Points
This is the program for high school students who want to study in US colleges and college students as well. If you want to take part in it, you must create an account on their website and start earning points by performing activities like taking online surveys, checking out websites, referring friends, solving puzzles, reading articles and emails, participating in contests, and interacting with Scholarship Points on social media. You can use the points you have earned to enter scholarship drawings and perhaps you'll become a winner. Typically, they offer 3 drawings every month, and the prizes may range from $1,000 to $10,500.
College Scholarship Contest from the American Fire Sprinkler Association
This program is rather weird. There are 10 $2,000 and 5 $1,000 scholarships for high school seniors who are going to pursue a college degree. The winners are selected on the criteria that are not based on demographics, GPA, or need. The winners are selected randomly by computer-generated drawing. You will need to take an online quiz after reading an essay about how automatic fire sprinklers can save people's lives. The quiz consists of 10 multiple-choice questions.
CGT Trader Scholarship
It's an annual contest where participants must write an essay of 500-1000 words about impact of innovative technologies on our lives and submit it online. This year's topic is devoted to the augmented reality and its impact on the real-world environment. The winner will be awarded $2,000, and 2 runners-up will get $500. High school senior, undergraduate, and graduate students can take part in the contest. You can participate if your GPA is at least 2.5. This year the deadline for submission is December 2.
The Paradigm Challenge
This contest is open for students from all around the world. The goal of the contest is to inspire youth to address important social issues innovatively. Participants must be from 4 to 18 years of age. They are invited to solve a real-life problem and can take part in different projects such as food security, personal health, waste reduction, home fires, and biodiversity. You can participate alone or in a team and present inventions, mobile apps, websites, posters, community events, messages, videos. Besides, you must tell about your idea of using 140 characters or less. 100 finalists will be selected, and judges will evaluate their entries to choose the first, second, third as well as grand prize winners with the grand prize of $100,000. Other finalists will get $500.
There are about 5,000 organizations across the USA that offer scholarships for students and help make college more affordable. With so many opportunities available to you, all you have to do is just to research them.